The Postcard Service the
Pros

Use
Just 79 Cents per Postcard
1,000's of Templates to Choose from


Rooted in Real Estate, built for all entrepreneurs, small businesses, and marketing professionals.
Testimonials
Wise Pelican customers rave about our beautiful templates, our customer service, and – most importantly – the type of ROI they achieve with our postcards.
Here are a few of our favorite reviews:
Trever Forbes
Realtor ®


I have been using Wise Pelican for a while now. Their design templates are great and easy to edit. I have always had great interaction with their representatives; extremely responsive. Signed up for a monthly subscription to save money – wasn't something I considered until I received a call from customer service. Their goal – save me money on a large mailer that I was sending. Whatever your marketing needs, I feel Wise Pelican can handle it with excellence! Keep up the good work.
John Gray Golden
Realtor ®


They say you can't get service that's both good, fast and cheap. Wise Pelican disproves this providing a tremendous value to direct mail. Their postcards are gorgeous, thoughtfully designed, and delivered quickly with just the click of a button. I love being able to store and name my mailing lists for quick repeat orders to my targeted mailing areas. With the designs changing so often there is always fresh material to mail out. Give them a try!
Lianne Angell
Realtor ®


Wise Pelican provides great quality and service. I highly recommend them for all your direct mail advertising needs. They make it so easy!
Wise Pelican isn't just for real estate agents. Take a look at some of the industries we serve and some of our most popular designs for each industry.
Sending out your first postcard order really is as simple as 1, 2, 3!
Sign Up For Free
Wise Pelican is completely free to sign up and start designing. No commitment!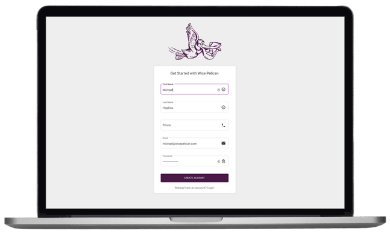 Customize Template
With our Express Editor, simply swap out the text and images and you're ready to go!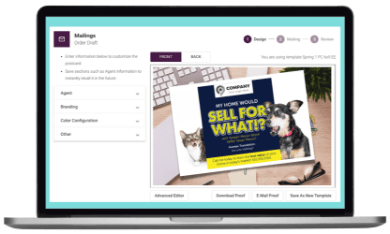 Choose a Mailing List and Send!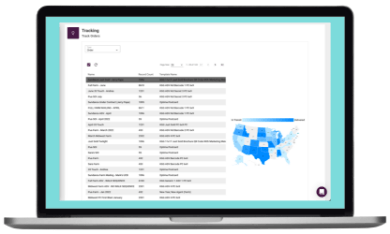 These Companies Have Seen
Results

With Wise Pelican
Whether it's a 100% Response Rate or a 330% ROI, the Case Studies below demonstrate how postcards are a great way to generate leads and sales.
79¢ Per Postcard


No minimum order, no long-term commitment.
Hundreds of Pre-Made Templates to Choose From
Our Express Editor makes Customization Easy
Targeted Mailing Lists via Mailing List Pro
Sign Up For Free To Browse
All Templates!
You will find a few of our most popular postcard templates below.
Want a custom design made? No problem. We can create a custom template for $79.
Generate Lists by Radius or Draw a Polygon
Unlock Even More Features with Mailing List Pro
Take the first step in generating leads with postcards by creating a Free Account. Simply fill out the form and you will be able to browse all of our templates!
Still have a question? Feel free to reach out to us by chat, email, or phone.