Direct Mail Letters for All Industries
Real Letters in real envelopes with real stamps thoughtfully designed for professionals across all industries
Letters enable targeted marketing with customized content; establishing trust and credibility. Consistency in using letters builds brand awareness, associating your name with your professional expertise. They have higher response rates compared to other forms of advertising due to their personalized and engaging nature.
Letters provide valuable information on goods and services, local trends, consumer insights, positioning you as a knowledgeable resource and further enhancing credibility in your field.
Wise Pelican's letters can be beneficial for several reasons:
Empowers all industries to implement personalized marketing strategies that cater to distinct needs, establishing resonance with their respective clientele.
Provides a personalized approach, enabling a direct connection with potential clients that enhances trust and credibility compared to mass advertising methods.
Builds brand awareness within your target market, ensuring your name becomes memorable and synonymous with real estate expertise
Campaigns generated in under an hour that you can setup once and have done for the whole year (or more!)
Return address and addresses are written in a handwritten font
Real, live stamps (standard class or first class)
One sheet of paper with the option of having a front and back with full color on both sides
Remember, the effectiveness of letters depends on various factors such as the quality of content, target audience selection, timing, and consistency.


Rooted in Real Estate, built for all industries, small businesses, and marketing professionals.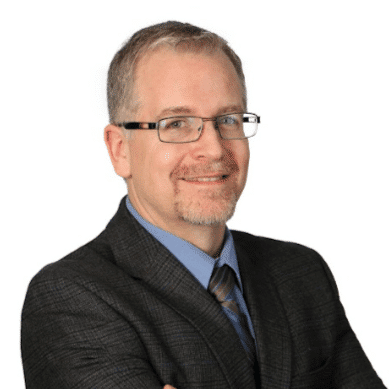 Greg De Fazio
Real Estate Agent

Here's the problem: This site is great, the templates are great, the editing is easy, and the quality is off the charts. So good that I hate to give them a good review in the fear all my real estate agent and broker competitors will start using it. It is THAT GOOD!
Nikki Martin
Real Estate Agent

I will only use Wise Pelican!
I am a Real Estate agent and absolutely love using Wise Pelican. My post cards always come out looking amazing and arrive in a timely manor. The price is fantastic too! I will only use Wise Pelican!
Incredibly
Effective

Product Suite
Postcards
Our stunning postcards are Jumbo 6x9, High Gloss, and Full Color on both sides. They are designed to be high converting to get you the maximum response rate. Use our Express Editor to customize one of our stunning templates or upload your own design. Additionally, take advantage of additional features, including automated seller valuations, to enhance your marketing strategy.
Letters
Our letters can be printed on one or both sides using durable 24# paper. Our express editor lets you customize our pre-designed templates or go all out with a custom design. Once your letter is ready, we insert it into #10 envelope, giving it that charming handwritten look for both the address and return address. Finally, we affix a live standard class stamp and have them mailed!
Brochures
If you're aiming for the ultimate return on your marketing campaign, incorporating brochures is an absolute must. Wise Pelican's impressive brochures, measuring a substantial 11 x 17 inches, are printed in full color on durable, high-gloss cover stock and folded in half. Their size and quality make them truly eye-catching, ensuring they stand out even in the most crowded mailboxes.
Don't Take Our Word For It
Hear About These
Results

With Wise Pelican
Whether it's a 100% Response Rate or a 330% ROI, the Case Studies below demonstrate how postcards are a great way to generate leads and sales.
Frequently Asked
Questions
Does the price include postage?
Yes, all letters include standard class postage. First class can be purchased for a charge
Am I responsible for mailing the Letters?
No, that is a service that is included with the letters price.
Can I have all of the letters mailed to me?
Although it is not recommended, we do offer bulk mailing your letters directly to you. Contact Us for more information..
What size are the Letters?
We mail 8.5" wide x 11" high letters.
Do you offer Custom Template Designs?
Yes, we can create a custom letter design for just $79.
Do you provide mailing lists?
Yes we do! You can create a custom mailing list based on the radius around an address, by selecting subdivisions, or by drawing a polygon on a map. The price for each address is 10¢.